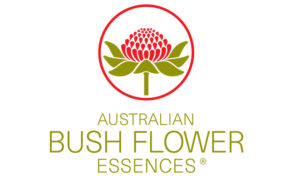 ~catalysts to unlock your full potential, resolve negative beliefs and create emotional health and well being.~

Ian White B.Sc.,N.D.,D.B.M
Founder of the Australian Bush Flower Essences
Flower Remedies are not new. The Australian Aboriginals have always used flowers to heal the emotions, as did the Ancient Egyptians. There has also been a very long tradition of use of Flower Essences in India, Asia and South America and they were also very popular in Europe in the Middle Ages. Hildegard von Bingen (12th century) and Paracelsus (15th century) both wrote about how they collected dew from flowering plants to treat health imbalances.
This healing method was rediscovered by Dr. Edward Bach sixty years ago through the use of English flowering plants. Today our society and its needs are totally different to that of sixty years ago. There has been a great need for remedies that would help people deal with the issues of the 21st century – sexuality, communication skills and spirituality to name but a few. The answer to this need has come from the Australian plants, developed and researched by Naturopath, Ian White a fifth generation Australian herbalist.
The effect of these Essences is similar to that of meditation in that they enable the person to access the wisdom of their Higher Self. This releases negative beliefs held in the subconscious mind and allows the positive virtues of the Higher Self – love, joy, faith, courage etc. to flood their being. When this happens the negative beliefs and thoughts are dissolved, balance is restored and true healing occurs.
Flower Essence

30 min-$50

60 min-$80